I'm a bit late to the party here, as every other nail blogger on the planet has already long-since posted about
Viva La Nails
. This is the "Media Partner" sample pack they offered last year.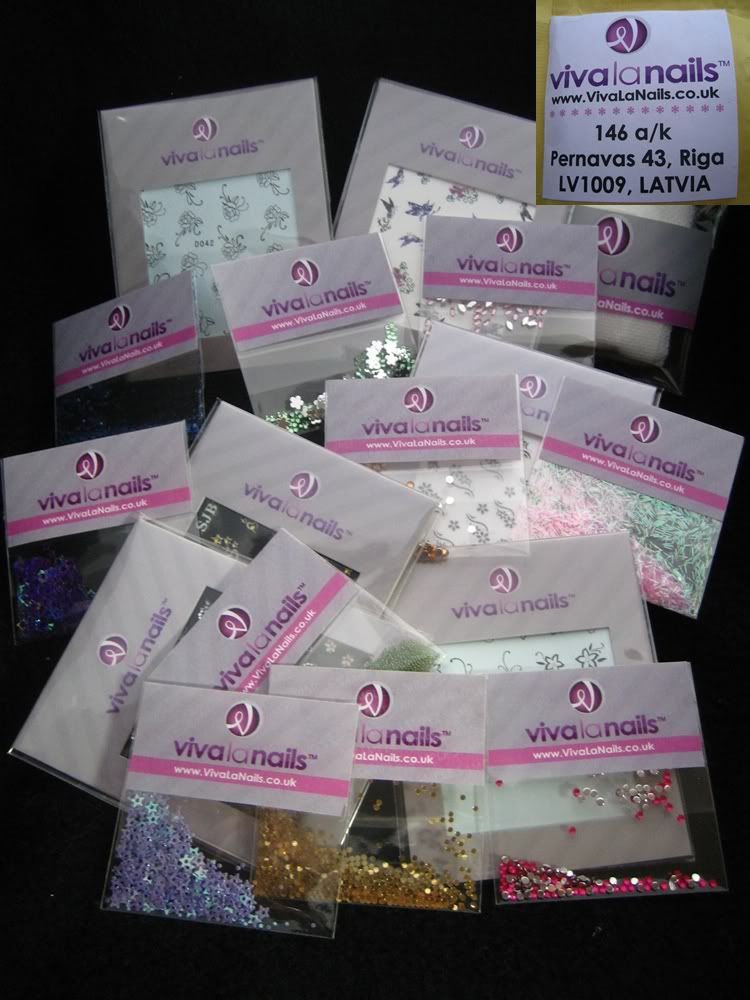 I was very impressed with the speed of shipping (9 days), from Latvia to Minnesota, USA. At the time, they didn't charge shipping for Media Partner packs, but I see that they do now (£2.95). Checkout was very easy, and they accept Paypal or credit cards.
I really like the variety they sent, featuring everything from rhinestones to water decals. The quality is topnotch, with vibrant colors and neat designs. I've spent hours looking at the pretty stuff I have, just planning manicures, and at the website, which is fun to wander around. They really have almost everything you could possibly want or need for nail art. And if you're like me, and need a little more inspiration and/or usage tips, they have some great video tutorials that are worth checking out.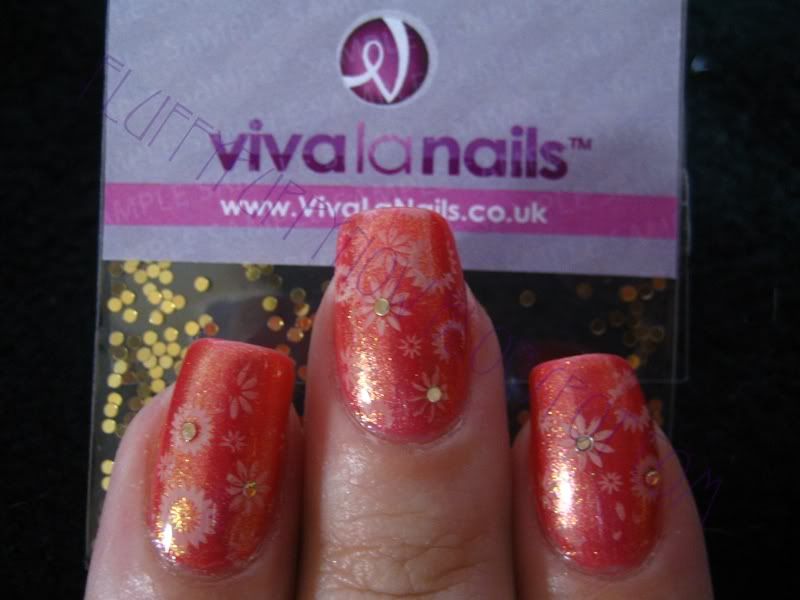 Check out these awesome gold sequins! They're like little glowy gold mirrors on the nail. I used them a little too sparsely for my taste, because I'm a bit paranoid about using up all my awesome nail art supplies. I know, dumb, right? After all, they're supposed to be used! Next time, I won't skimp...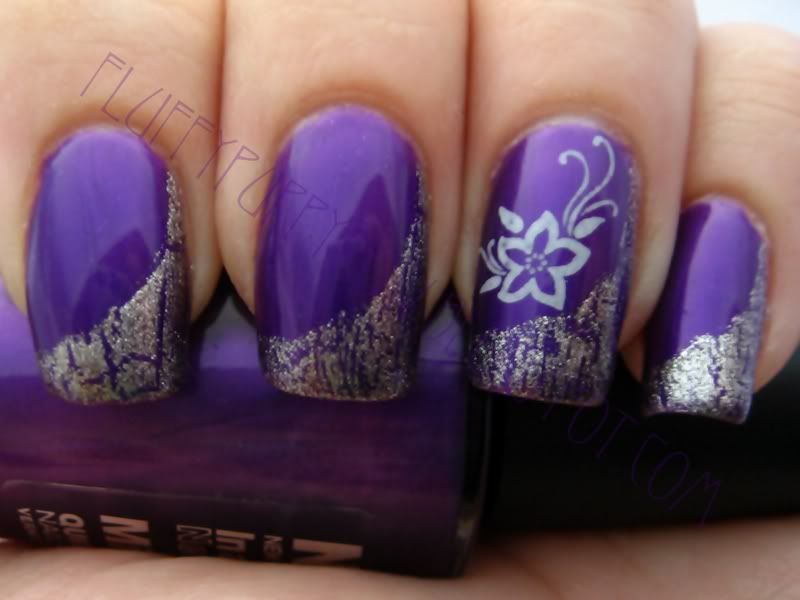 Here, I wanted to try the water decals, and I'm glad I did - these are awesome! They're really easy to use, and look great.